Instantly Connect Mechanics with Data
Slow-motion, high-speed camera for baseball pitch design and swing analysis
Rapsodo INSIGHT is the pitch design and swing analysis tool that instantly delivers slow-motion, high-speed video to help improve baseball player mechanics.
features
---
High Speed Camera With Slow-motion Video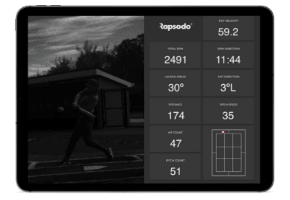 See your mechanics in slow motion video captured at up to 850 frames per second.
Seamless Integration With Rapsodo Data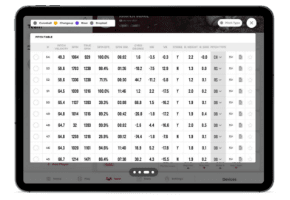 Take the Rapsodo HITTING 2.0 and PITCHING 2.0 data you know and trust and instantly integrate it with INSIGHT.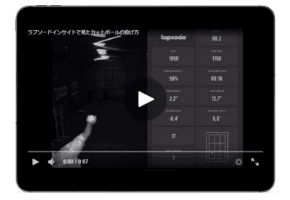 INSIGHT provides immediate video feedback with data overlay that allows players and coaches to make corrections rep by rep. View all video and data inside the Rapsodo Diamond App.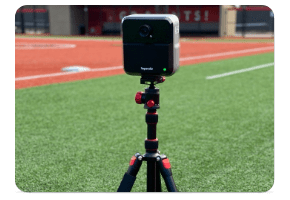 INSIGHT is lightweight and easy to transport. Take it to the field or keep it in the cage!
The best camera for baseball video analysis
Our high-speed camera is a great training tool to refine mechanics and see immediate results, rep to rep. View slow-motion video captured by the Rapsodo INSIGHT in real-time. INSIGHT pairs with Rapsodo data from HITTING 2.0 and PITCHING 2.0 to produce a video and data experience unlike any other.
High-speed, slow- motion video
INSIGHT is designed for baseball and engineered for Rapsodo. It features:
● A high-speed camera with slow-motion video
● Seamless integration with Rapsodo HITTING 2.0 and PITCHING 2.0
● A pitching lens and a hitting lens
● Options of 640 or 850 frames per second
● A built-in flash for outdoors, indoors or low-light situations
● Custom and adjustable tripod for easy set up
Complete your baseball training program
INSIGHT is the pitch and swing design tool that ties together all of the Rapsodo Diamond Sports products. Refine and perfect the mechanics of all your hitters and pitchers using the auto-synced video and data overlay features. Easily manage and access all your data and insight videos with a Rapsodo Team Membership subscription.
Seamlessly connect player mechanics with data and see immediate results rep to rep.